05/05/2023 by Stillorgan Gas, Plumbing & Electrical 0 Comments
DO YOU NEED A BOILER SERVICE?
Introduction:
The Gas boiler is a complex piece of machinery that is responsible for heating your home. As such, it is important to ensure that it is regularly serviced and maintained. A gas boiler needs to be serviced at least once a year to make sure it is running safely and efficiently. There are several reasons why you should regularly service your gas boiler. For one, it can help to expand the lifespan of the boiler. Additionally, servicing your boiler can help improve its efficiency, which can lower your energy bills.
IMPORTANCE OF SERVICING YOUR BOILER:
A gas boiler that is not regularly serviced can become dangerous and may pose a risk of deadly carbon monoxide poisoning. Additionally, an unchecked boiler is more likely to develop faults or even fail completely, leading to expensive repairs. 
When servicing your boiler, a qualified specialist will perform checks to ensure that it is up to scratch. They will check the signs of wear or damage, as well as for blockage and leaks. They also look for corroded pipes and problematic seals along with the pressure system's venting and the overall efficiency of the boiler and make any necessary repairs or adjustments.
THE BENEFITS OF SERVICING YOUR BOILER: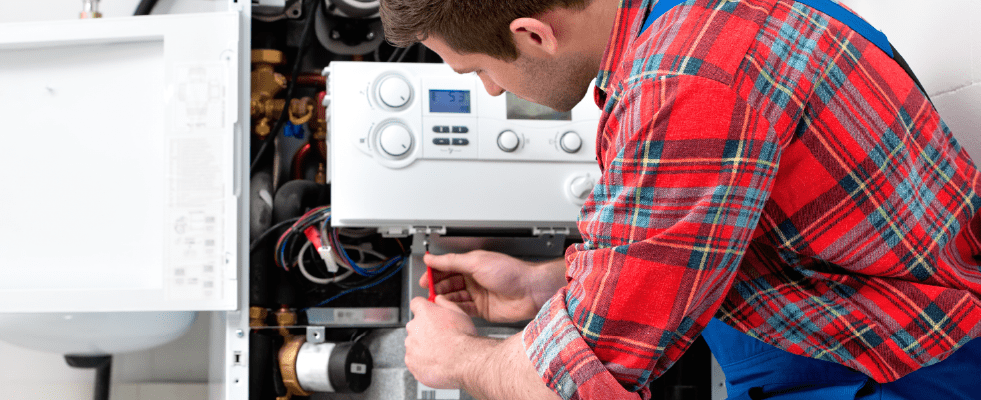 The benefits of servicing your gas boiler can be impressive. A well-maintained boiler is not only going to be running safely but is also likely to have a longer lifespan than one that has not been serviced for a long time. Below are some benefits mentioned of regularly servicing your boiler.
Improved energy efficiency:  A serviced gas boiler is likely to run far more efficiently than an un-serviced one, as it will have been adjusted to run at its optimum level. This means it will use less energy, potentially resulting in significant cost savings.

Increased safety: By having your boiler serviced regularly, you can put your mind to ease that it is running safely, this is important for households with children as a faulty boiler can potentially be fatal.

Long-term benefits: A good, conditioned boiler will not only help you with increased safety, but it will give you long-term benefits in terms of money and energy saving.

Reduce chances of breakdown: Regular servicing helps ensure that all the components of the boiler are working perfectly. This reduces the risks of breakdown, meaning fewer costly repairs and replacements.


THE RISK OF NOT SERVICING YOUR BOILER:
The risk of not regularly servicing your boiler can be serious and potentially fatal. When you fail to get your boiler serviced, it can increase the likelihood of has and carbon monoxide leaks, as well as a risk of fire and explosion. Some of the main risks of not servicing your boiler regularly include:
Poorly maintained boilers can release carbon monoxide, a colourless, odourless, and toxic gas. Even small amounts of carbon monoxide can cause serious illness and can, in extreme cases, be fatal.
Poorly maintained boilers are far more likely to corrode, leading to rust and other damages which can be extremely costly and dangerous to fix.

The build-up of scale and residue can cause increased fuel consumption and reduce the life of your boiler.
Boilers that have not been serviced can fail more often, leading to expensive repairs and replacements.
It is always best to consult a qualified and registered engineer if you are concerned about your boiler. They will be able to advise you on the best way to proceed.
THE COST OF SERVICING A BOILER
Regular servicing is the best way to ensure your boiler is running safely and efficiently. It is worth investing in a gas boiler service to avoid costly repair and replacement in the future.
The cost of servicing a boiler depending on whether the boiler is powered by Oil or Gas annually can range anywhere between (€99.00 - €120.00) at Stillorgan Gas, Plumbing, and Electricity.
We will provide you with the certification of boiler service upon completion.


SUMMARY: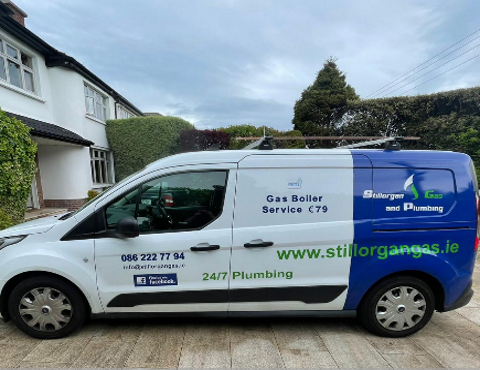 Regular Servicing of your gas boiler is important to ensure it is running safely and efficiently. Servicing your gas boiler should be done at least once a year and possibly more often depending on the size of your boiler, the type of system you have, and how often you use it. Regular servicing will extend the longevity of your gas boiler and help to minimize the risk of Carbon Monoxide (CO) poisoning in your home. 
When looking for a qualified and experienced boiler service engineer, make sure they are RGI registered, have experience servicing your boiler make and model, and can provide a safety certificate. Also, be sure to read reviews and do your research on the company. If you take these steps, you can rest assured you will get the best service for your boiler.
If you are looking for the best boiler service in Dublin or Bray, we at Stillorgan Gas, Plumbing, and Electrical are here for you.
Feed