30/05/2022 by Stillorgan Gas, Plumbing & Electrical 0 Comments
Pressure issues with my heating system
Boiler Pressure Issues?
Have you ever had your boiler cut out and needed to top up your pressure for it to kick back in? Have you noticed your pressure gauge dropping slowly over a long period? Or ever noticed a gradual lack of heat in your heating system. These can all be "symptoms" of a small leak in your heating system or other issues with components associated with pressure.
Stillorgan Gas and plumbing are herewith to help. This blog was made to hopefully give you a better explanation of the issues your heating system may be providing you. Here, you will find the most common problems when working to help our thousands of customers across North Dublin, South Dublin and Wicklow.
A drop in pressure from 1.5 bar down to .5 bar in a typical heating system indicates a loss of water in and around 3 liters. Not a massive amount if you spread it out over a few days or weeks! If you think about three litres being lost over a week, that represents a loss of slightly over a tablespoon an hour. However, over months and years, these small leaks can cause damage and irritation to you, the homeowner having to top it up regularly to turn on your heating system. This irritation is like continuing to jump-start your car every second time you're going for a drive. Who would live with that?!
Leaks can be virtually anywhere on your property, some might be easily accessible and easy to fix in places such as your hot press (an excellent place to start is generally there are a lot of fittings in and around your cylinder), and rad valves, others, however, may be a nightmare to locate and both extraordinarily troublesome and costly to fix, such as leaks under your floorboard. Sometimes it may be the case that floorboards may have to be taken up just so that you can begin to try and find the leak! Before trying to look under floorboards for a leak, be sure to check the following areas first:
The boiler pressure relief valve (PRV)
A Pressure relief valve is designed to protect your system against too HIGH a system pressure by letting water escape by pushing against a spring if pressures are more than 3 bar. It often fails by allowing water to dribble continuously past it just like a pipe leak.
Expansion Vessel:

The expansion vessel is round in shape, usually the size of a football and typically located in or near your hot water cylinder or boiler. Inside the vessel is a rubber "bladder" that separates the water (from the central heating) from the pressurized air; when the bladder bursts over time, it allows water to get into the air only part and thus causing pressure issues in your central heating system. If the vessel is not charged, but the bladder is still intact, this can be repressurized as simple as pumping up a bike tyre. Hook a bike pump up to the valve like a bike tyre and pump to the recommended pressure indicated on the vessel itself.
Radiator Valves

Standard rad valves or thermostatic rad valves (TRVs) can leak. Some can be extremely obvious and cause apparent damage to your property. Still, some can be small enough not to affect the flooring or walls nearby, but instead, run down the rad pipe under the floor and eventually end up on the ceiling or concrete below. Such leaks would only cause a slight loss in pressure in your heating system over time.
A whiteboard marker is a fantastic way to gauge your system's pressure loss! Mark where the current pressure is with a tiny dot and comes back in a couple of days or weeks to regularly checkup
Automatic Air Vents:

More uncommon for leaks than a rad valve, but still a great starting point! Here, if too much air is getting into your heating system, it will get released through your pressure release valve and thus cause a pressure loss. A tremendous preventative is to try and bleed your rads frequently and ensure there is as little air circulating your system.
Heat Exchanger:

It could be a case that your heat exchanger (inside the boiler) is leaking. Here, survey around the boiler for any water & check your condense pipe (white pipe from the boiler leading to an external wall) for water loss. If you can see the water getting away that looks unusual or out of place, call an RGI Engineer (gas registered) to check this out. Heat exchangers can be costly to replace, so it's better to get it looked at ASAP!
Hot Water Cylinder: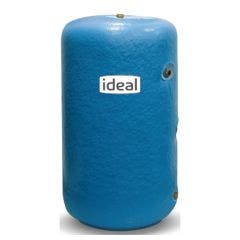 Rarely the heating coil in the hot water cylinder can leak because water from the central heating mixes with hot water coming out of the hot tap. Suppose you apply leak sealant to your central heating system to try and prevent pressure loss. In that case, the red liquid (colour of the leak sealant) will come through your cleaning water. Although the chances that the leak is in this short space (the most inconvenient space), We have seen it repeatedly. Unfortunately, if this is the case, the cylinder will need replacing.
If you have further concerns or are experiencing pressure issues in your home, be sure to call Stilorgan Gas and plumbing. Our professional plumbers provide same-day callouts at an affordable price.
We currently cover North Dublin, South Dublin, and North Wicklow.
If you need help, Call us today!
Feed