27/07/2022 by Stillorgan Gas, Plumbing & Electrical 0 Comments
Switching from Oil to Gas Central Heating System
Oil to Gas Conversion: Gas heating systems have several advantages over oil heating systems, which should be considered. We will discuss the advantages and disadvantages of switching from oil to gas in this blog post
Changing from Oil to Gas – Are you on Gas Networks?
Gas is piped directly to your home, unlike oil, which is brought to your from by an oil provider. As a result, no external parties are required to pay for drivers, tankers, equipment maintenance insurance, etc. Once installed gas is delivered directly to your home, and unlike oil, has no associated fees. Therefore, the first thing you need to do is call Gas Networks Ireland at 1850 200 694 to see if you can connect to the gas network. The initial benefits of switching from oil to gas, therefore, include cost and other drawbacks like waiting for your oil delivery, taking time off work, and seeing a big tank out the back that might be consuming valuable space that you could use for storage, plants, etc.
Is it Worth It to Switch from Oil to Gas?
One of the most crucial components of your heating system is your boiler, therefore the fuel you use can have a big impact. Is oil or gas heating less expensive? Do you need to change from one to the other? Your circumstances, usage habits, and possibly even your location will all be factors.
As non-renewable fossil fuels with a finite supply, oil and gas have the potential to harm the ecosystem. Gas, on the other hand, is typically seen as a cleaner fuel than oil. Compared to burning oil, burning natural gas results in lower quantities of carbon dioxide, sulphur dioxide, and nitrogen oxides.
Benefits of Switching from Oil To Gas:
1.       Cleaner - It creates 20% less CO2 than oil, making it a more environmentally friendly option.
2.       Convenient - It heats your house much more quickly than electricity and is unmatched in terms of speed and dependability.
3.       Reliable - A steady supply is piped right into your home, available around-the-clock, every day of the year, so you don't have to waste time ordering orders or relighting your boiler when the oil runs out.
4.       Versatile - It is the most adaptable fuel and works with a wide range of contemporary appliances, including fireplaces, ovens, and tumble dryers. It also heats and produces hot water.
5.       Speedy installation - A qualified gas installer will often finish boiler replacement work in one business day.
Is it Easy to Change from Oil to Gas?
Yes, for our clients! Once you've made up your mind to switch and are content with the cost of the oil-to-gas conversion, you can relax and leave the rest to us. You won't typically need to replace your radiators or any other components of your heating system. Contact us right away if you're thinking about switching from oil to gas but are concerned about the possible cost. We can walk you through all of your options and assist you in determining whether switching is the best course of action for you.
What is the Process for Changing your Heating System from Oil to Gas?
To switch from oil to natural gas for your home heating, follow these three simple steps. If your residence has a natural gas connection and you have paid the connection fee, a Registered Gas Installer can then finish the agreed-upon internal work on your home. The process for the task is outlined below.
Step 1: The Process of Changing your Heating System from Oil to Natural Gas?
The first step is to determine if your home can be connected to the Gas line as discussed above, you will need to call Gas Networks Ireland and confirm you can be connected to the Gas Network. Once you have confirmed you can connect to the Gas Networks you will have to pay Gas Networks a fee to connect the gas. Once the fee is paid, you can then have a registered gas installer complete the agreed internal work in your house. The works will follow the process below:
Step 2: Equipment Removal
The oil boiler needs to be removed to make space for the new gas boiler to be connected. The oil tank will also be safely removed.
Step 3: Select a suitable location for your Gas Boiler:
There are different locations your Gas Boiler can be fitted; our engineers can discuss the different options and see what would suit your needs best. The First Option and most popular would be to fit the gas boiler in your home usually in the kitchen or utility room with the flue to the outside of the property. The Second Option would be to fit the gas boiler externally – the gas boiler would be located outside in custom weatherproof casing; this can be wall-mounted or within a free-standing enclosure. The Third and Last Option would be to place the boiler in a garage or shed.
Changing from Oil to Gas – Air Locks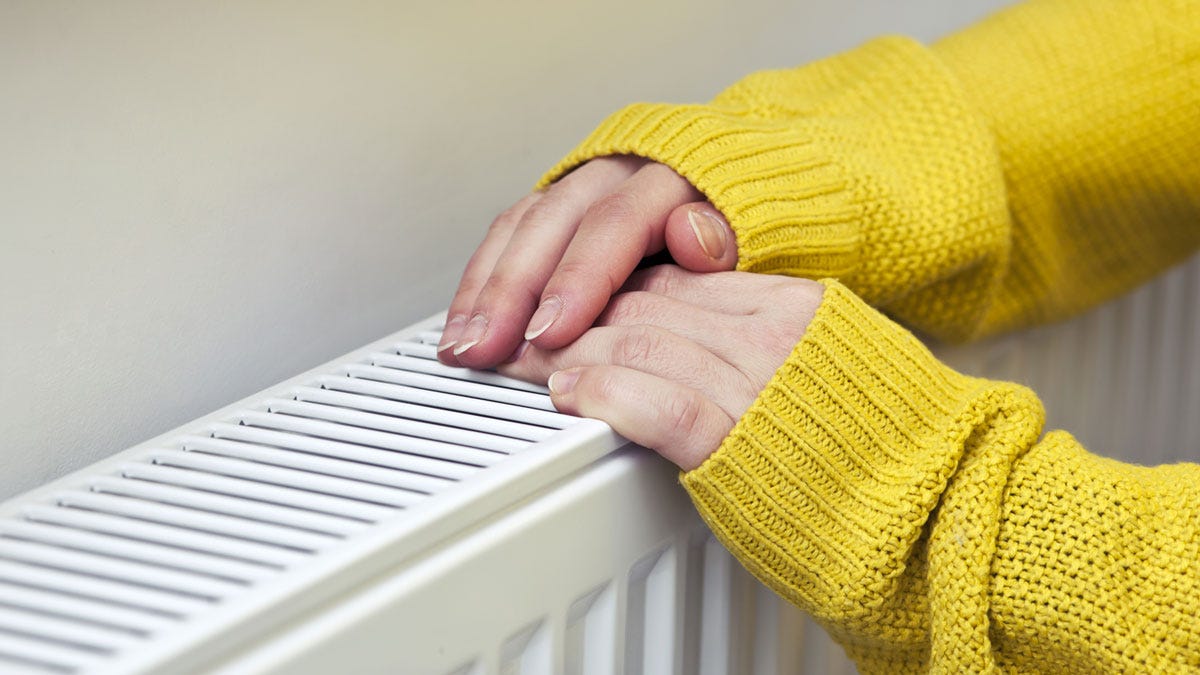 Everybody has been there. You forget to top off your oil tank, and when your heating system refuses to turn on, you realize that you should have called the oil company. The next day, delivery is made, but your heating system still won't turn on, even though the temperature outside has dropped to minus five. The Air Lock, AAAAAHHHHHHH! In order to get back up and running, you must then hire a heating system firm like Stillorgan Gas, Plumbing & Electrical. This will result in additional charges and inconvenience.
Changing from Oil to Gas – Cooking
If you've ever watched the professionals on Master Chef, you won't catch them using a "hob" to prepare a Michelin-starred dinner. No, they all use gas, which has instantaneous heat, controllable heat, speedier cooking, and better results than an electric hob. This results in lower prices. In fact, give cooking popcorn on a stove a try if you haven't before.
Changing from Oil to Gas – The Immersion
Do I or do I not... Turn the immersion off. I'm not certain. We've all been there, pardon the pun, and took the heat the next day from the other half. "You left the immersion on throughout the night." After switching from oil to gas, you won't ever have to worry about immersion again, so you can rest easy!
Cost of Switching from Oil to Gas:
However, deciding to move from oil to gas should not be taken lightly. Switching your boiler and connecting to the gas network may incur hefty fees. When evaluating whether or not converting from oil to gas is the best option for you, you must take these costs into account.
Switching from oil to gas will cost more or less depending on a number of variables, including:
·         The price of the new boiler
·         The gas network connection fee
·         The size and type of the property
·         The cost of the new boiler
A rough estimate for the cost of transitioning from oil to gas is between €4,000 and €9,000. Your unique situation will determine the precise cost, though.
Is Gas or Oil Heating Cheaper?
In Ireland, heating with gas or oil will cost money; the primary distinction will be the price of the fuel. You can be comparing a boiler that is 93 percent efficient to one that is 94 percent efficient if you're buying a new boiler because most contemporary boilers are nearly comparable in terms of efficiency.
Which is preferable, oil or gas? Gas is more conveniently supplied from the main pipeline and is more readily available. Due to market-wide considerations, the price of gas and oil will change over time, but generally speaking, gas is less expensive for home heating than oil. Another advantage of using gas for heating is that it is typically a more efficient fuel.
Is there a Grant to change from Oil to Gas?

Although there isn't a single award supporting the switch from oil to gas in Ireland, grants may be available based on your unique situation. The SEAI provides a variety of incentives, including ones for boiler upgrades, and for residential energy efficiency improvements. Your income and the kind (and age) of the property you live in may affect how much grant money you receive.
Regardless of the fuel source, if you replace an outdated, inefficient boiler, you may be qualified for a grant. Grants can be provided for insulation, smart heating controls, and other home upgrades, and in some situations, financing is available for a full boiler replacement.
At Stillorgan Gas, we have a lot of experience dealing with the SEAI, Ireland's primary grant-making organization for heating systems. To assist you to decide how much it will cost to move from oil to gas, we can help you understand what you can apply for and how likely it is that you will be approved. We can show you all the current choices if you're seeking a grant to switch from oil to gas heating.
Get a free quote for a New Gas Boiler
Advantages of a Gas Heating System
Gas boilers are less expensive to install than oil boilers.
Gas boilers can modulate their output to match the heating demand, saving money in the process.
Gas heating is a more environmentally friendly method of heating. Gas boilers can be installed in a variety of locations.
Gas boilers are more compact and smaller.
There will be no heating oil theft, and you will not run out of gas.
Smaller and easier to manage Billing (heating oil is bulk purchased) (heating oil is bulk purchased)
Ideal for zoned or underfloor heating.
Control options that are more intelligent
Should I Switch from Oil to Gas?
It's difficult to settle the argument in Ireland between gas and oil heating. If your home can only use oil or bottled gas, making a change won't be beneficial unless you replace like-for-like. Older boilers lose efficiency as a result. Your energy usage will become more efficient when you replace an old oil boiler or an old gas boiler with a new one, and you'll start to feel the benefits on your energy costs. The bigger the improvement you'll probably see by switching to a new boiler, the older your current boiler is.
Contact Stillorgan Gas, Plumbing & Electrical today to speak with the pros. We have a wide selection of gas boilers available and have converted hundreds of oil-fired heating systems to gas. Call us at (087) 460 8501 or send an email to info@stillorgangas.ie. We can arrange for one of our professional gas engineers to visit your home, evaluate it, talk with you about your alternatives, and provide you with a FREE quote to convert your oil-fired boiler to gas. Keep in mind that we are a company that is completely licensed, insured, and qualified.
Feed