29/03/2023 by Stillorgan Gas, Plumbing & Electrical 0 Comments
The Benefits of Upgrading to a High-Efficiency Gas Boiler in Dublin:
At Stillorgan Gas Plumbing and Electricity we're inundated with queries from eager consumers who want to get a new high-efficiency gas boiler. It's an area of extreme interest which really captivates our customers, and we strive to provide all our customers with the absolute best knowledge to make informed purchases. There are numerous reasons why updating your gas boiler might be a great move for you as a consumer.  While many customers are more than happy to install a gas boiler, many still opt to get a gas boiler service and repair it until it goes to Boiler heaven. But there are major incentives for rethinking this approach.  
The cost of countless fixes on a clunky old boiler can end up costing much more than a new gas boiler and leave yourself with less disposable income for the things you like. Ultimately changing your boiler could be the difference between struggling with the cost of living and choosing to live it up. 
At Stillorgan Gas, we're the boiler kings, we love boilers and pride ourselves in having industry leading knowledge. Our engineers have years of experience and are ahead of the curve when it comes to modernization. Given this breadth of knowledge we've compiled a list of the top benefits in upgrading to a high efficiency gas boiler in Ireland. 
Financial Savings with your Boiler: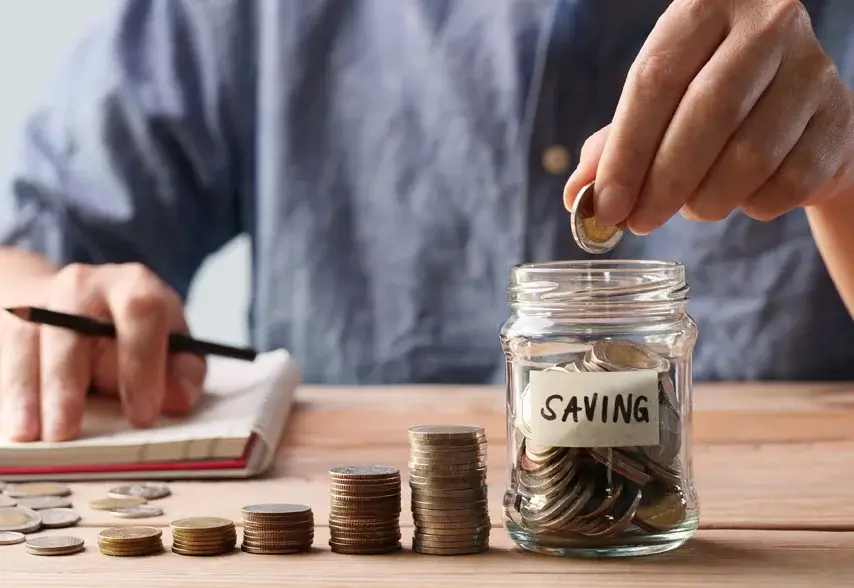 One of the core motivations for opting for a new high-efficiency gas boiler is that you can make key savings. Newer gas boilers are more efficient and reliable and as a result, can lower your energy usage and bills. Considering the cost-of-living crisis, a new boiler uses less gas and costs less per year than models that are 15 years old. To make sure you're not losing out maybe think about getting an upgrade instead of another boiler service. 
Gas Boiler Efficiency: 
The newer high-efficiency gas boilers vastly outperform their antiquated predecessors.  The in-built technology can disperse heat much more effectively, so you get more bang for your buck. The newer boilers are incredibly fast, so you won't be stuck twiddling your thumbs waiting for the water to heat up. The newer models are also less likely to need boiler servicing. With a new boiler, the days of suffering through cold showers are history.  High-efficiency gas boilers also have more options and settings which you can tailor to suit your own personal energy consumption needs. At Stillorgan, we would highly recommend the newer models like those by Ideal and Worcester. 
Decrease your Carbon Footprint with Cleaner Gas Heating: 
More and more people are becoming conscious of the impacts of climate change and are shifting to more sustainable ways of life. Newer high-efficiency boilers are simply put greener than old gas boilers. In order to keep in line with EU mandates businesses and residences are progressively pushing the move toward more sustainable climate-friendly options. People are progressively more interested in cleaner methods of energy consumption. If you're conscious about lowering your carbon footprint, using a newer boiler uses better materials and technology which are faster and warmer and use less gas. There's no doubt that switching your old boiler for a higher efficiency model will ultimately lower your carbon footprint and have a more positive impact on the environment. If you are eager to make the move to a greener way of using Gas, then you might consider one of our Ideal or Worcester gas boiler models. At Stillorgan Gas, Plumbing, and Electricity we are advocates for sustainability and we can help you on your journey to a greener way of life.  
A Quieter type of Gas Boiler: 
Loud noises are a nuisance, and the technology in old gas boilers is more inclined to make more noise.  Our experience is that this isn't an issue with new gas boilers which are a lot quieter than older models. But don't just take our word for it, our customers regularly inform us how they can hardly even hear the gas boiler. With a highly efficient Gas Boiler, we know you can rest assured you'll never be disturbed by unwanted noise. At Stillorgan Gas Plumbing and Electricity we've seen it all, with rattly deficient boilers, but with improved technology, the days of noisy old boilers are no more. Live it up in peace and quiet today, with an upgrade for your gas boiler. 
Increase Resale Value with Your Gas Boiler:  
Moving to a better gas boiler is also a way of future-proofing your home, and increasing its value if you decide to sell it in the future. A warmer home will last longer and avoid damage from moisture and dampness, which would hamper the resale value on the market. Making the choice to upgrade today could really increase your profitability in the near future. 
A More Compact Boiler:
The high-efficiency boilers are vastly more compact and less intrusive than older models which were often bigger and take up more space. But this isn't the case with newer models which are often slicker and more aesthetically pleasing. 
The Future of Gas Boilers: 
As should be clear there are a number of very solid benefits to upgrading to a high-efficiency gas boiler in Dublin. If you want to make your home a castle of warmth and comfort, why not make the leap into the future with a new boiler? In the long run, it's cheaper than getting a gas boiler service. You'll cut those bills down and you'll save on boiler servicing since they break less often. At Stillorgan, we have some fantastic models which are at the forefront in terms of energy usage and cost efficiency. Make the move to efficiency with a high-efficiency gas boiler model. Our first-rate engineers can install your gas boiler the very next day and have you up and running in practically no time. So why not have a look at our full range of boilers if you need any help just give us a call or an email today. Stillorgan Gas, Plumbing, and Electricity are there for all your gas boiler services. 
Feed