17/01/2023 by Stillorgan Gas 0 Comments
Top 9 Benefits of Installing a New Gas Boiler
Your gas boiler is an important part of your home's heating system. You should always ensure that your boiler is working as intended. If your boiler is not warming your home the same as it used to or is constantly breaking down and needing repairs maybe it's time to consider installing a new gas boiler. Luckily our team at Stillorgan Gas, Plumbing & Electrical has provided our top 12 reasons to have your old gas boiler replaced with a new one.
1. Improve The Efficiency of Your Gas Boiler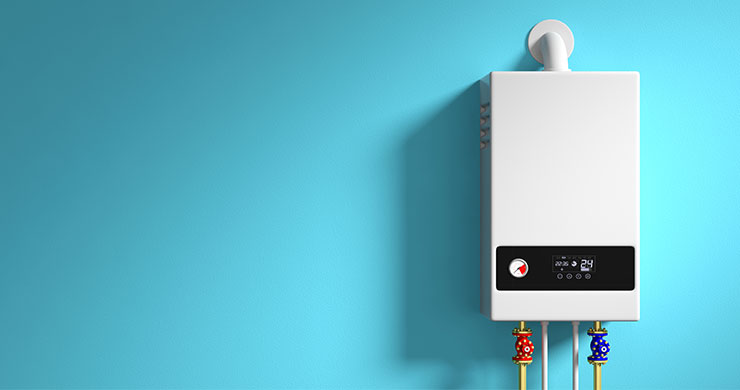 Did you know that a new energy-efficient condensing gas boiler can save you up to €250 a year? As gas boilers age they become less and less efficient meaning they're using more and more energy every year. Making sure your boiler is serviced by a professional engineer can help ensure the boiler is functioning correctly. If you have your old Gas boiler replaced, you can sleep well knowing that you have the most modern and energy-efficient gas boiler within your home.
You might be thinking "Why would I need my boiler to run as efficiently as possible?", this is because if your boiler is not running efficiently not only is it doing more damage to the environment, but it is also costing you a ton of money on your heating bill.
2. A New Boiler WILL Save You Money!
We're used to replacing our valued goods when they get old or stop working as they used to, like a new phone, a new car, or a new television There's always financial hesitation when it comes to buying new products. The difference between this and buying a new boiler is you will actually see a return on your investment in a new gas boiler.
Unlike most other new things, replacing your old gas boiler with a new efficient gas boiler means almost instantaneous, visible savings on your monthly energy bill. A Boiler Replacement can cut your energy bills by up to half! According to Bord Gais, the average Irish family spends around €1,865 every year on their heating bill. By changing your old gas boiler for a newer one, you could be saving up to €350 a year.
Old gas boilers are not cheap to repair, especially when each part starts to become obsolete. Your new gas boiler will come with up to 12 YEARS manufacturer's warranty, meaning any issues up to 12 years after your new gas boiler is installed will be handled for FREE by the manufacturer which would eventually save you a ton of money.
3. Reduce Your Carbon Footprint
Many of us are now thinking about our carbon footprint and our impact on the environment. By upgrading your old boiler, especially if it's an oil boiler or an old back boiler, you'll be ensuring you're using as little gas and energy as possible, thus reducing your impact on the environment.
4.  More Accurate Control of Your Homes Temperature
At Stillorgan Gas, Plumbing & Electrical, we take pride in providing the latest and greatest gas boilers possible that give you the full temperature of control of your home's temperature. Old boilers tend to become more unreliable and unstable meaning they stop providing an exact temperature. Having your old boiler replaced with a new energy-efficient gas boiler will make sure your home will always have the perfect temperature.
5.  A Newer Modern Gas Boiler Will Take Up Less Space
Is your old gas boiler taking up a ton of space in your kitchen? At Stillorgan Gas, Plumbing & Electrical our Ideal Logic gas boilers are designed to be sleek, minimal, and modern, meaning they take up less space and look a lot better. It may seem normal to have a large boiler taking up space in your kitchen but who says it must?
6.  Peace And Quiet
As boilers get older, they get louder. Due to wear and tear on your boiler after years of use they can be extremely loud, especially when turning on. A huge benefit of having a new efficient gas boiler installed is that they are ten times quieter than an older boiler, you might even forget your new boiler is even in your kitchen!
7.  Multi-Zone Heating
A lot of old boilers and old heating systems will have a mechanical timer switch which doesn't have many options, leaving you heating your whole house when you might not need it, costing you more money. At Stillorgan Gas, we look at all the potential upgrades you can make to your system while having a new gas boiler installed, one of the upgrades is zoning your system.
By installing digital programmers and motorized valves we can allow you to set up different zones in your home. For example, your living areas will be heated during the day and your bedrooms will be heated at night time. You can even set a separate timer for weekends or days you won't be at home! Another huge benefit of this is that you can separate your heating and hot water, so you won't have to fire up your whole heating system just to run a bath!
8. Up To 12 Years Warranty
At Stillorgan Gas, Plumbing & Electrical we supply & fit boilers starting with 7 years manufacturer's warranty all the way up to 12 years. That means, if anything goes wrong with your boiler within your warranty, the manufacturer will come out and fix it free of charge! This could end up saving you hundreds or even thousands of euros worth of repairs over time.
9. Increase Your Home's Value
Investing in your home's heating system could see you adding value to your property. Buyers in the housing market will always search for distinctive qualities such as better BER ratings and lower energy bills & peace of mind when choosing a property. New boilers are an appealing feature for potential buyers as is contributes significantly to your home's energy rating.
Because of breakthroughs in technology, gas boilers have made huge evolutions in recent years. As a result of this, they are extremely effective and dependable when it comes to heating your home. They are more durable, cheaper, and longer lasting. Installing a new boiler has several huge advantages that not only make your life easier but also increase the value of your home. If you are unclear about which boiler you should choose, we're always one call away at Stillorgan Gas, Plumbing & Electrical.
Feed