01/10/2022 by Stillorgan Gas, Plumbing & Electrical 0 Comments
Ideal vs Worcester Bosch Boilers
It can be difficult to decide which boiler is ideal for you when deciding between an Ideal and a Worcester Bosch model, especially since both manufacturers make lofty claims about their products' dependability, longevity, and efficiency. We only install the best boilers at Stillorgan Gas, Plumbing & Electrical, including Ideal and Worcester Bosch. This article will examine the qualities that make each brand outstanding and explain how to choose the one that is ideal for your home.
We'll be examining four key aspects when contrasting these two boiler manufacturers: energy efficiency, technology, price, and accolades. Before we get started, it's important to note that Ideal and Worcester Bosch Boilers are both recognized as some of the top boilers in Ireland and the UK. Whichever firm you choose, you can be sure that the boiler you receive will be of the highest calibre and reliability.
An overview of Ideal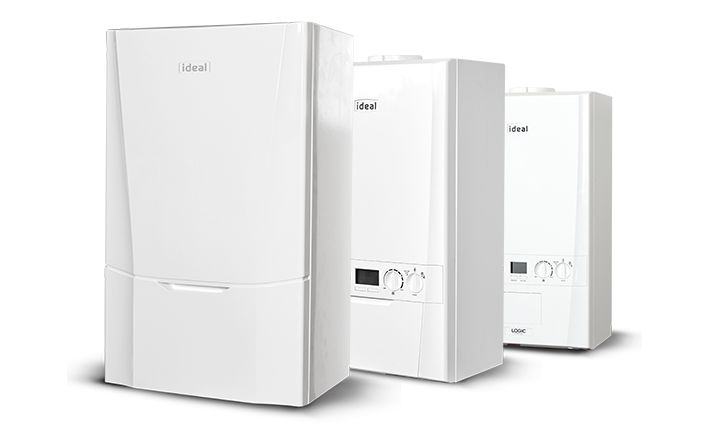 Since 1906, Ideal Heating has provided reliable central heating to the household and commercial markets, offering warmth and comfort. Ideal provides market-leading heating solutions to homes and businesses throughout Ireland and the UK while upholding their key values of quality, innovation, and value. Ideal is dedicated to a sustainable future and upholds these ideals.
An Overview of Worcester Bosch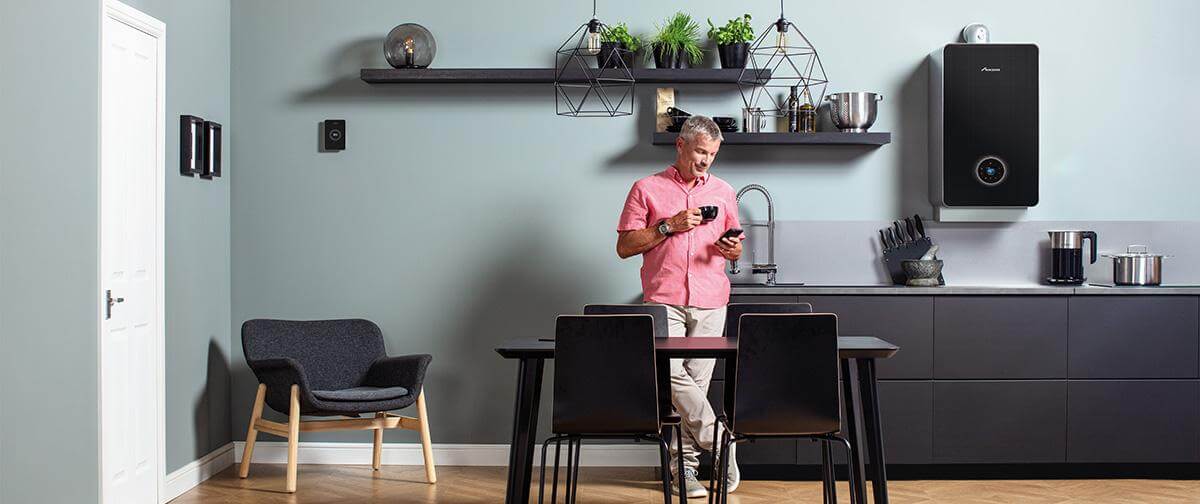 Since 1962, the well-known brand Worcester Bosch has been keeping Irish and UK homes warm. Worcester Bosch is dedicated to providing the highest standard of heating, and as a result, it offers a wide selection of gas and oil boilers, hot water cylinders, and renewable technologies. These products will fit in seamlessly with your home or place of business and will save you money on heating costs because of their high efficiency ratings.
Which? claims Worcester Bosch performs so consistently well in our annual reliability surveys that its name is synonymous with dependability, so it's no surprise the company has received the Which? Best Buy award eleven times.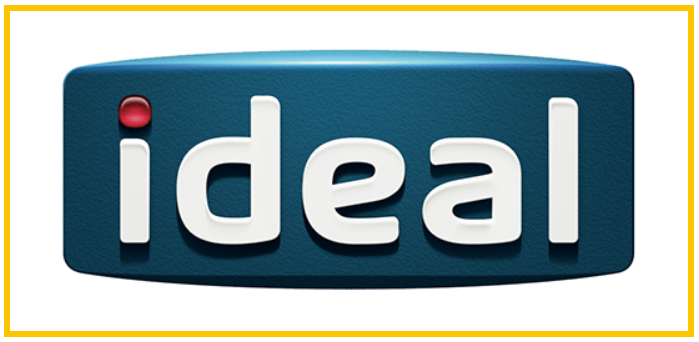 Ideal Boiler Energy Efficiency
Gas condensing boilers made by Ideal are very effective. The entire Logic line has an ErP rating of A and is between 91 and 94 percent efficient, which means it recycles more than 90 percent of the fuel's otherwise wasted heat into your central heating system.
Ideal Boiler Technology
Ideal is more adaptable than Worcester Bosch, which only offers the aluminium heat exchanger, as they give customers the option between a stainless steel or an aluminium heat exchanger. What's the distinction? Although aluminium heat exchangers have a high thermal conductivity and can be made smaller, stainless steel heat exchangers are usually preferred because of their strong resistance to corrosion. This makes the boiler unit more compact and simpler to put into tighter locations, such a kitchen cabinet.
Additionally, because the canals in aluminium heat exchangers are larger, the water doesn't need to go through them as quickly, making operation much quieter. In fact, a lot of the Ideal boilers are so quiet that they have earned the Quiet Mark, proving that they have undergone testing to make the least amount of noise possible while operating. Customers who are concerned about putting their heater upstairs near where they sleep will much appreciate this feature.
Ideal Boiler Price
The Ideal Logic+ 30kW combi boiler can be purchased for as little as €3000+ including installation, which is significantly less expensive than Worcester Bosch alternatives like the 8000 Life 30kW boiler that you can purchase for as little as €3500+ Please note that these prices are for the cost of the boiler and do not include the cost of installing the boiler, moving the boiler, or performing any other work.
Types of Ideal Boilers
| Name | Size | Warranty |
| --- | --- | --- |
| Logic Heat + | 15Kw to 30Kw | 7 |
| Ideal Logic System | 15Kw to 30Kw | 7 |
| Ideal logic Max System | 15Kw to 30Kw | 10 |
| Ideal logic Combi | 24Kw to 35 Kw | 7 |
| Ideal Logic Max Combi | 24Kw to 35 Kw | 10 |
| Ideal Logic Vogue Max Combi | 32Kw to 40 Kw | 10 or 12 |
VS
Boilers from Worcester Bosch are extremely efficient, just like those from Ideal. Its most well-known product lines, including Greenstar, Lifestyle, and RI's, are all ErP A-rated and between 91 and 94 percent efficient, which means they recover over 90 percent of the fuel's otherwise lost heat during combustion and recycle it into your central heating system.
Worcester Bosch Boiler Technology
Worcester Bosch solely provides aluminium heat exchangers, in contrast to Ideal. Even while aluminium heat exchangers are quite effective and efficient, they don't provide the same level of corrosion protection as stainless-steel heat exchangers, so you'll probably need to repair them more frequently than you would with a stainless steel one. But if you, have it serviced annually, you probably won't need to replace it for at least ten years.
A number of Worcester boilers, including the Greenstar 2000 and Greenstar 4000, are Quiet Mark Certified as a result of their tireless efforts over the years to make sure their boilers run as softly as possible.
Worcester Bosch Boiler Price
Worcester Bosch is one of the most expensive brands on the market, but these prices are justified by the superior quality and dependability of their goods. They do have a wide selection of boilers at various price points to accommodate various spending plans, such as the Greenstar 4000 25kW + install for as little as €2,070 or the more upscale Style 8000, which you can purchase for approximately €2,385 Please be aware that these costs only cover the price of the boiler and do not include the cost of installing, transporting, or doing any other work.
In reality, both Ideal boilers & Worcester Bosch Boilers are great boilers, but as per the Irish Market, our opinion is that the  Ideal Gas Boilers are the Best Gas Boilers in 2023
If your boiler is not firing up and you are looking for Boiler Repair Dublin then give Stillorgan Gas a call and our RGI Gas registered Engineer will be with you today. Alternatively, if you are looking for a Dublin Gas Boiler Service
Types of Worcester Bosch Boiler
| Name | Size | Warranty |
| --- | --- | --- |
| Greenstar Ri (suitable for small to medium homes) | 15Kw to 30Kw | 7 |
| Greenstar RI (suitable for medium to large homes) | 27Kw – 30 Kw | 7-10 |
| Greenstar 8000 life (suitable for larger home) | 30Kw – 50Kw | 12 |
| Greenstar 4000 System | 12Kw to 24 Kw | 7-10 |
| Greenstar I System | 9Kw – 30kw | 7-10 |
| Greenstar 8000 Life or Style | 30Kw – 50Kw | 10 or 12 |
| Greenstar 2000 | Combi | 6 |
| Greenstar 4000 | Combi | 10 |
| Greenstar Si or CDi Compact | Combi | 10 |
| Greenstar 8000 Life or Style | Combi | 12 |
TO GET A FREE QUOTE FOR A NEW BOILER
Ideal Boiler vs Worcester Boiler
|   | Ideal Gas Boiler | Worcester Bosch Boiler |
| --- | --- | --- |
| Warranty | 7-12 years | 6-12 years |
| Price Range (Supplied and Fitted)* | €2000 - €3500 | €2400 - €4000 |
| Rating (Trustpilot) | 4.8 (26,713) reviews | 4.6 (35,342 reviews) |
| Rating (Google) | 3.7 (317 reviews) | 3.4 (208 reviews) |
Feed