16/01/2023 by Stillorgan Gas 0 Comments
New Gas Boiler - Replacement, Prices, Benefits
Gas Boiler Replacements: The Costs, Benefits and Reasons Why You Should Upgrade Your System
Ask yourself why you are replacing the gas boiler in the first place before you decide to compare rates on gas boilers. Is it a result of decreased efficiency? Are the costs of maintenance and repairs greater than the amount you are attempting to save on gas? You can schedule a visit with one of our professionals to thoroughly inspect your gas boiler before deciding it is beyond repair. Our technician will let you know if it needs to be fixed or replaced.
Gas Boiler Prices in Dublin
A variety of variables will affect the gas boiler's cost. The gas boiler's efficiency will depend on its quality. Gas boilers are very efficient today, but much like a luxury car, the higher the class, the better the performance and the longer the lifespan.
If you are wondering which gas boiler suits you the best, you can read Best Gas Boiler 2023 here and decide for yourself.
You should consider the size of your property when comparing gas boiler prices in Dublin. You can get advice from our registered Gas Installers on the ideal size of the gas boiler. Purchasing a large boiler for a small residence is not advised since it will never achieve the necessary temperatures to maintain efficiency. The gas boiler will be overworked if a small boiler is chosen for a large home that may grow.
Modern homeowners frequently opt to conceal their gas boilers inside cabinets, providing them with additional storage space. If done correctly, covering your gas boiler is generally safe.
Moreover, there are several options for your Gas Boiler Replacement. You can either use a like-to-like replacement or upgrade your heating system with a new gas boiler. 
Why you need a new gas boiler instead of your old one
While there may not be many issues with your current gas boiler, it would be beneficial to replace it, particularly if it is an older boiler. These advantages consist of:
·         Greater efficiency - Modern boilers consume up to 30% less energy than their predecessors. Over time, these savings may have a considerable impact on how much it costs to operate your heating system.
·         Enhanced security and dependability - As boilers age, carbon monoxide leaks become increasingly frequent. Due to less component wear and tear, a new boiler will include sophisticated features that help to prevent these problems and will be more dependable than an older boiler.
·         Peace of mind - New boilers are sold with warranties that can last up to seven years. If anything goes wrong with the boiler during this time, you can have peace of mind knowing that it will be fixed or replaced at no cost to you thanks to these guarantees.
·         Lower emissions - Because older boilers are less efficient, they generate more greenhouse gases than newer models, which has a greater negative impact on the environment.
·         Lessening of noise - Newer boilers are substantially quieter than older boilers.
In conclusion, installing a new boiler has a number of advantages. Keep in mind that the expense of a gas boiler installation is offset by the savings you will see on your energy bills because newer boilers are much more energy efficient than older ones.
Cost of installing a gas boiler (boiler prices)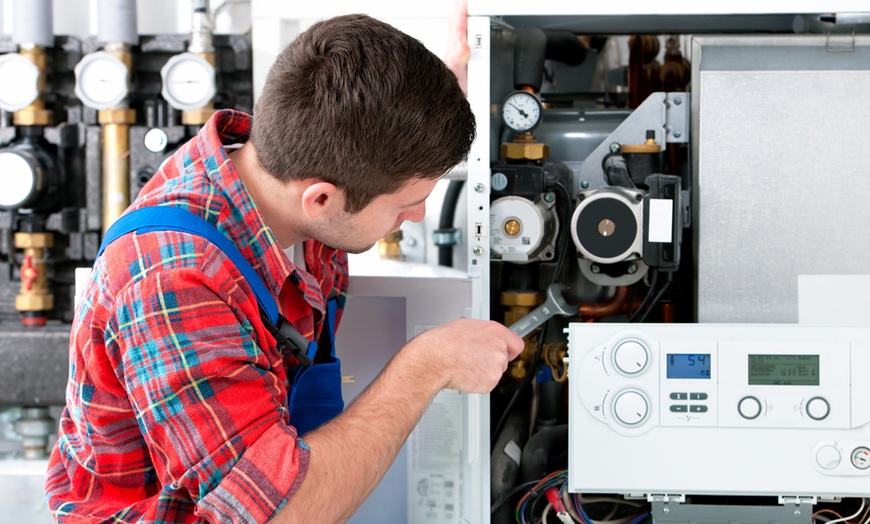 Gas boilers now use "condensing technology," which has just been developed. When some of the heat that would normally exit the boiler through the flue, a pipe for waste gases, is caught and used again. Your boiler's quality and the amount of heat it can capture will determine how much money you can save on utility costs.
Changing your boiler may seem like a daunting undertaking, and the expenses may seem unfair. Lengthy-term savings on your gas payments and a long boiler lifespan are both benefits of a high-quality gas boiler with all the extra services.
Despite the fact that gas boiler efficiency has increased to over 90%, there are a lot of factors to take into consideration.
Gas boiler efficiency is currently above 90%, but there are a lot of factors to take into account for even higher efficiency levels. Up to 98 percent more can be achieved with the use of services like timers, temperature-changing controls in multiple rooms of the house, and flushing and cleaning the system. With complete control and comfort over your heating system, you will go greener.
Timeclock: A gas boiler's time clock feature makes it easy to program particular times for your boiler to turn on and off. You will not be able to regulate the exact house temperatures with this control.
A Room Thermostat: You can regulate your temperature more precisely with a room thermostat. A room's temperature can be controlled by you. When the room reaches that temperature, the gas boiler will turn off.
Programmable thermostats: Give you the option to adjust the heat level and set various temperatures for various periods of the day. By being able to properly adjust the house temperature, features like weather sensing will save a lot of energy. You may connect these functions to your smartphone app and operate them from anywhere. You can divide your home's zones and put many programmable thermostats on various floors. Depending on how complicated the installments are, this extra service might run you anywhere from €500 to €1500.
Power Flushing and Cleaning the System: Another service that must be considered when replacing a gas boiler is Power flushing and cleaning the system. It will not always be necessary to clean and flush the system. However, if our professional encourages you to move through with the cleaning and flushing, it will improve the gas boiler's sustainability and efficiency. Whether the service is required or not, our professionals will be able to check the level of congestion and the hardness of the water.
Your gas boiler can be replaced in one of two methods. Simply changing the boiler is the first option. It will not ensure that your bills will be less expensive and more efficient. The second method is to invest in extra services that will help you save money, improve comfort, extend the life of your gas boiler, and protect the environment.
Boiler Types and Brands
When installing a gas boiler, there are a few different brands to select from like Ideal Logic, Viessmann, Worcester Bosch, and Vokera. When replacing a gas boiler, it is important to remember to hire skilled, experienced, and licensed technicians. Our professionals have a wealth of knowledge that will guarantee the product will be put appropriately, in the ideal location, and with the correct dimension.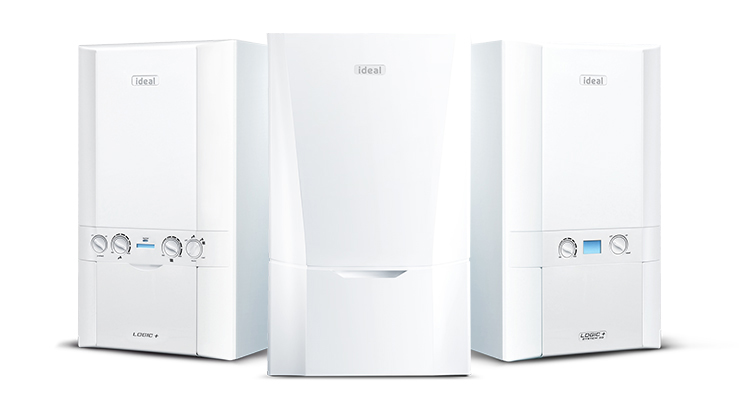 In 1906, Ideal Gas Boilers was established. The homes of their clients are heated for more than one hundred years. The firm values of Ideal are to look into the future by adding value, quality, and innovation while drawing on its rich history.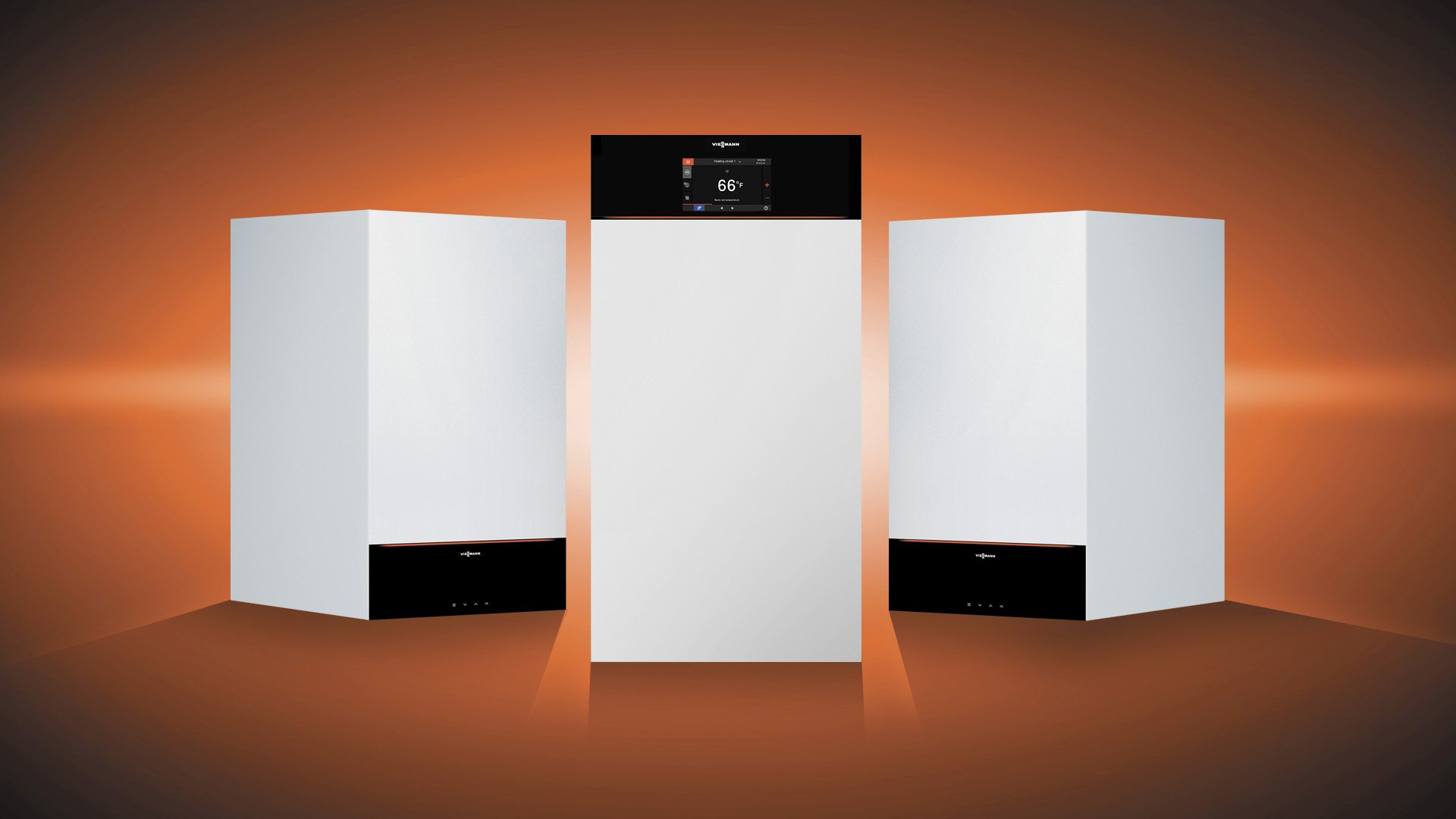 The Viessmann Group was established in 1917 and is a family-owned company. Their systems have received numerous honours. Acting properly and upholding the harmony of ecology, social responsibility, and economy are the company's key values. Viessmann makes an effort to satisfy the requirements of our age without sacrificing the standard of living for the next generations.
Cecil Duckworth started Worcester Engineering Co. in 1962. Robert Bosch purchased the company in 1992 and gave it a new name—Worcester Bosch Group. With Worcester's loyalty program, you may purchase an extended boiler warranty.
Over 30 years have passed since Vokera Boilers was founded. Because of the business's locations in both the UK and Ireland, it is a domestic supplier for our Irish customers. Before they leave the plant, Vokera examines each and every boiler, guaranteeing their lifetime dependability.
See our table below with the different Brands, Photos of Models, KW Rating and Details:
Ideal Logic Boilers
|   | Name and Size | Warranty | Suitable for |
| --- | --- | --- | --- |
| | Ideal Logic System 15kW | 7 years | Up to 8 radiators |
| | Ideal Logic System 18kW | 7 years | Up to 10 radiators |
| | Ideal Logic System 24kW | 7 years | Up to 12 radiators |
| | Ideal Logic System 30kW | 7 years | Up to 14+ radiators |
Ideal Max Boilers
|   | Name and Size | Warranty | Suitable for |
| --- | --- | --- | --- |
| | Ideal Max 18kW | 10 years | Up to 10 radiators |
| | Ideal Max 24kW | 10 years | Up to 14+ radiators |
| | Ideal Max 30kW | 10 years | Up to 16+ radiators |
Worcester Bosch Boilers
|   | Name and Size | Warranty | Suitable for |
| --- | --- | --- | --- |
| | Worcester Bosch 18i | 6 years | Up to 10 radiators |
| | Worcester Bosch 24i | 6 years | Up to 12 radiators |
| | Worcester Bosch 30i | 6 years | Up to 14+ radiators |
Viessmann Boilers
|   | Name and Size | Warranty | Suitable for |
| --- | --- | --- | --- |
| | Viessmann Vitodens 100-W 19kW | 10 years | Up to 10 radiators |
| | Viessmann Vitodens 100-W 25kW | 10 years | Up to 12 radiators |
| | Viessmann Vitodens 100-W 32kW | 10 years | Up to 14+ radiators |
| | Viessmann Vitodens 100-W 35kW | 10 years | Up to 16+ radiators |
Installing a Gas boiler cheaply
A new boiler is an investment that will eventually result in lower energy costs. Because of this, you should ensure that any installation is done by a heating technician who is completely qualified.
When setting up your new system, as a savvy consumer, you will want to be sure you are receiving the best value for your money. Our qualified engineers and technicians are available to provide a hassle-free quote for a cost-effective gas boiler with no commitments. Request a quote now.
Usually, a boiler installation takes one day. Therefore, the timing of having this happen should be carefully considered. A similar boiler may be simply replaced or upgraded with ease.
Changing systems, however, can take a lot longer. To properly comprehend the work necessary to install your new boiler, we would always advise consulting with one of our specialists.
To avoid unpleasant surprises when you buy your new boiler, we can always include the cost of installation when giving you a price.
Of course, you could want to upgrade further components of your heating system after buying a new boiler. For quotes on installing extra radiators and the associated labour, please contact Stillorgan Gas.
Looking for a Gas Boiler Replacement?
Contact Stillorgan Gas, Plumbing & Electrical in the first instance. After visiting your home, we will give you our recommendations and an estimate for the cost of gas boiler replacement. 
If necessary, we may offer advice on what kind of gas boiler will best meet your needs depending on elements like size or price. If you are okay with moving forward, we will plan a suitable time to begin, and we will promptly and expertly install your new gas boiler.
Give us a call at (087) 460 8501 or email us at info@stillorgangas.ie to learn more about what we have to offer and how we can help you save money right away while heating your water efficiently down the road!
Feed