06/06/2022 by Stillorgan Gas, Plumbing & Electrical 0 Comments
Save Money, Stress and Time by Upgrading Your Plumbing System
Recently, we've all been spending a lot more time at home. It's time to work, relax, and take notice of all the home improvement projects stacking up. We've been getting a lot of requests concerning plumbing renovations because more individuals are working from home as a result of the pandemic.
A functional plumbing system is essential to a comfortable and desirable house for whatever reason. With summer starting to warm up and autumn approaching, now is the ideal time to start preparing. So we decided to prepare a list of suggested upgrades that will save you money, stress, time and increase the value of your property.
Upgrade your Plumbing in your house
1. Replace your toilets: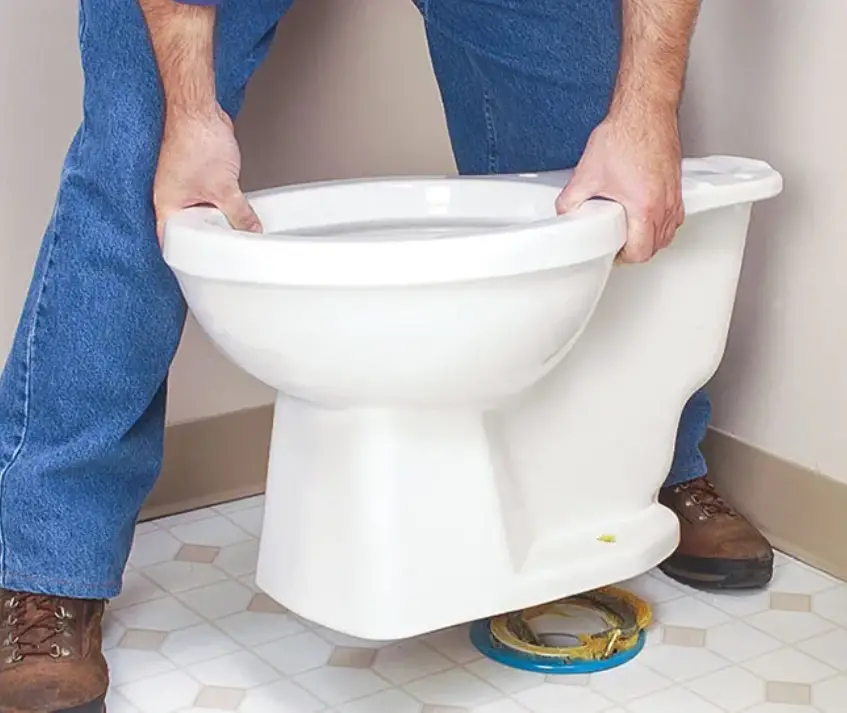 There are several reasons to upgrade and replace your home's aging toilets. For starters, it aids in water conservation. This will save you money on your water bill as well. Before 1980, toilets could use up to 7 gallons of water per flush, but new government guidelines in the 1990s mandated that toilets use no more than 1.6 gallons per flush.  When it comes to updating toilets, appearance is also important. They may not be the most fashionable object in your home, but it does not mean they have to be unattractive. If your outdated toilets do not match the existing style in your home, why not replace them with something that does? New toilets come in basic colours like white and off-white, but if you prefer a certain colour, you may buy a personalized toilet. While fashion and water conservation are crucial, don't overlook the most critical aspect: comfort. Pay attention to the height of the toilet and the design of the bowl when purchasing a new toilet. If you're going to spend money on a new toilet, make sure it's as comfortable as possible for you and your family.
2. Upgrade your pipes:
Galvanized pipes are commonly found in older dwellings. Internal corrosion of galvanized pipes can occur, with rusted material breaking off into your pipes and impacting the quality of your water. This can make your water taste unpleasant and potentially put you in danger if you drink it. Corrosion can clog your pipes and cause them to explode. Consider upgrading to copper pipes instead of your old polybutylene or lead pipes. Copper pipes increase the value of your home and provide safety assurance. Take advantage of the opportunity to insulate your pipes while you're upgrading them. Because their pipes were not properly covered, several people encountered frozen pipes during the February snowstorms. Insulating your pipes is simple and inexpensive. Pipe wraps or sleeves are protective sleeves that fit over exposed pipes.
DID YOU KNOW: Stillorgan Gas, Plumbing and Electrical is the biggest plumbing company in Dublin.
3. Install an efficient water heater:
Another thing we learnt last winter is the value of having a good water heater. There are few things more frustrating than being without hot water, so make sure your water heater is in good operating order. Sediment can build up in older water heaters that haven't been maintained, taking up space in your unit that should be filled with hot water. If the sediment is not removed, it will build up and reduce the capacity of your water heater. New water heaters have increased capacity to accommodate larger households and additional equipment, such as a dishwasher. If your home has a hot water shortage, you might want to consider a tankless water heater, which heats the water as it is used and delivers infinite hot water. Water heaters today are also more energy efficient, quieter, and simpler to maintain.
4.    Upgrade your faucets:
Bathroom improvements can drastically reduce how much water you use, yet most people believe they cannot afford to do so. The good news is that you don't have to pull out tile or rebuild bathtubs or showers to make a difference. In truth, these modifications are purely cosmetic in nature. They don't save you money in the way that the best bathroom improvements do. How much time do you spend in the bathroom each day getting ready? What is your water consumption? If you have ancient plumbing fixtures, you're probably wasting more water than you think. Every year, money is wasted due to leaky showerheads and faucets. Did you know that the average household wastes 10,000 gallons of water every year? While there are many factors that lead to water waste, leaking faucets play a significant role. You're wasting water and money each year if you have a leaking faucet or showerhead. Replace any outdated fixtures as soon as possible. Metal fixtures are prone to rust, especially in humid environments like bathrooms. Condensation forms on faucets and showerheads when there is a lot of moisture in one place. After a few years, metal fixtures begin to show signs of wear, such as rust stains and other flaws. This isn't just the case with faucets and showerheads. Supply lines, particularly those behind the toilet, corrode as well. Consider replacing your fixtures if they are discoloured and dusty and cannot be cleaned.
TO GET A FREE QUOTE FOR A NEW IDEAL LOGIC BOILER
5.    Consider features that add value.
There are always ways to raise the value of your home, whether you plan to sell it soon or later. While most homeowners focus primarily on improvements such as adding a bedroom or installing new appliances, plumbing is an often-overlooked component that can significantly raise your home's resell value. Plumbing upgrades can help you save money on water bills, improve water pressure, and provide better comfort for everyone in your home. Examine these plumbing upgrades that will increase the value of your property, so you'll be ready to sell when the time comes. See our list below of features to consider upgrading to add value to your home:
-       Modernized Pipes:
The most important upgrade you can make is the one that is hidden behind the walls and beneath the floorboards. The pipe systems in many homes are antiquated. Using non-corrosive and non-toxic materials like copper and PVC to redo your pipes will give potential homeowners piece of mind that their new house will not experience a plumbing disaster in the road.
-       Water Heater:
Replace your outdated water heater with a more energy-efficient model. You can select between a traditional water heater that stores the water and a tankless water heater. Before upgrading to a different type, consult with one of our skilled plumbers to see what works best for your home
-       Extra Bathroom or Upgrading Current Bathroom:
Installing a new bathroom or updating your current bathroom with more opulent features can significantly boost the profitability of your property. A steam shower, a jetted tub, or brass fittings, for example, can add opulence to your bathroom. Upgrades or new bathrooms can increase the value of your property by 4% to 5%.
WE'RE THE PLUMBING COMPANY FOR ALL YOUR RESIDENTIAL AND COMMERICAL NEEDS.

There are many ways to improve the plumbing inside and outside of your home, but the upgrades we've listed above are great projects to start with. Stillorgan Gas, Plumbing and Electrical Services in Dublin Area, including emergency plumbing and gas services, equipment installs and repair, all electrical work and drain cleaning. When you're ready to tackle the next plumbing improvement project on your list, give us a call at (087) 460 8501.
While you're upgrading your pipes, you should take the opportunity to insulate them. Many people experienced frozen pipes during the cold winter months because their pipes were not properly protected. Insulating your pipes is easy and cost-friendly. Pipe wraps or sleeves fit over exposed pipes to add an extra layer of protection. These can be purchased at your local hardware store.
Feed